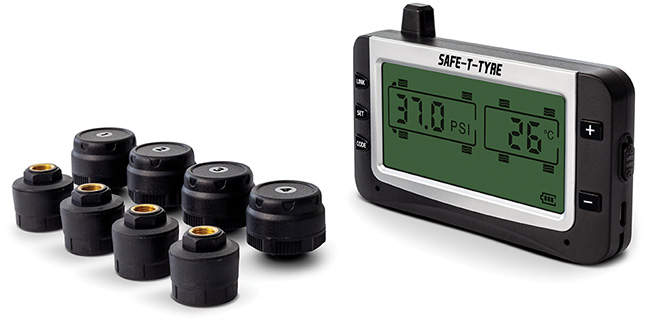 TYRE PRESSURE MONITORING SYSTEM installed
Tyres are often neglected or overlooked when it comes to vehicle and caravan maintenance but they are extremely important to the safety of you and your loved ones while on the road. Properly inflated tyres can also extend the life of your tyres and increase fuel efficiency, potentially saving you money. Our monitoring system is designed to continually monitor the pressure and temperature of your tyres and alert you if there is an issue. Prices are fully programmed and installed.
4 Sensor
Price: $575.00
6 Sensor
Price: $595.00
8 Sensor
Price: $645.00
Additional Sensors
Price: $95.00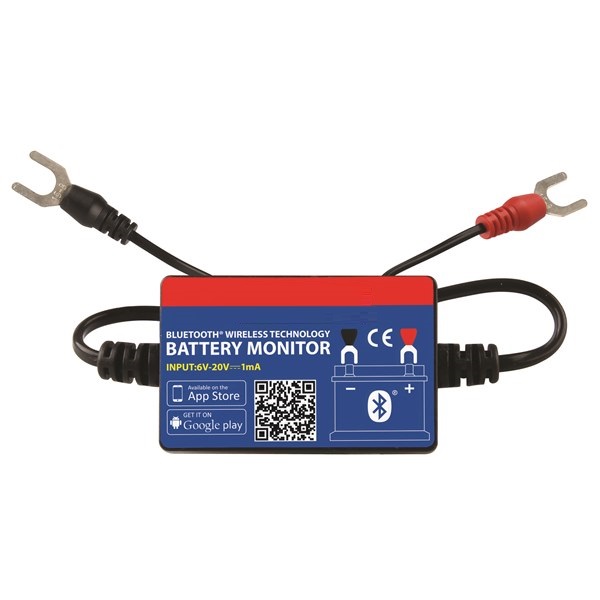 BLUETOOTH BATTERY MONITOR Installed
Wireless battery monitoring via your smart phone. Every time you walk near the battery your it will update with real time voltage and alerts. • Stores and displays historical data • Tests vehicle cranking system (ideal for motorhomes) • Records trip duration (Based on charge current into battery) • Alerts sent to mobile device • Automatic synchronisation • Free app for both iOS and Android • App can monitor multiple devices. Price includes installation.