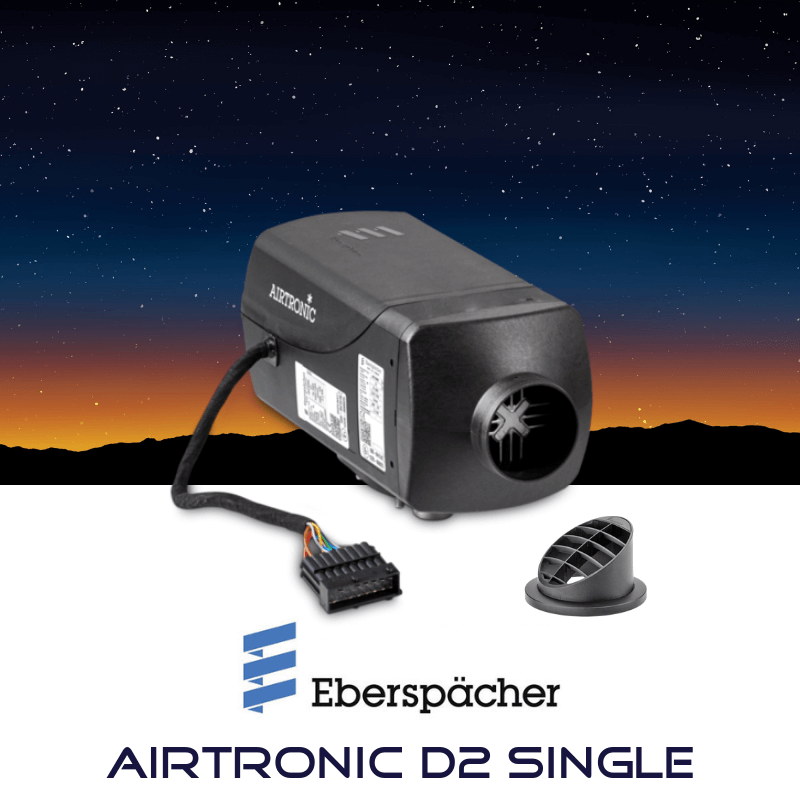 Diesel Heater Installed
Diesel heating is a cost-effective way to heat your van. The ability to heat your van away from 240v power can be crucial during colder weather. Adjustable temperature controls, one button operation and quieter than a recycle air conditioner mean you can use it even in a caravan park for a quieter nights sleep.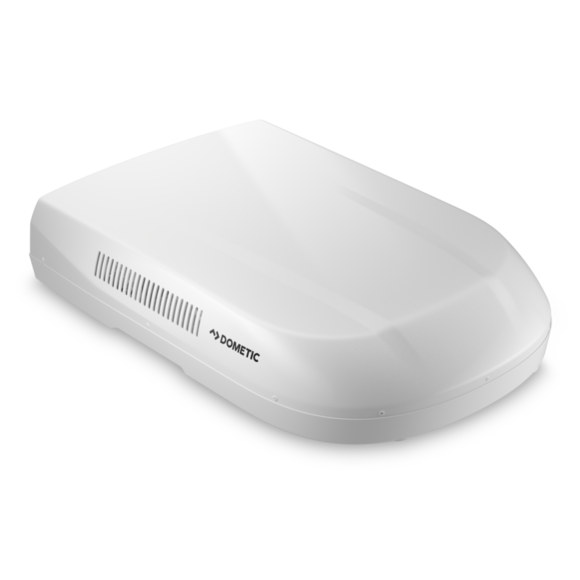 Air Command Air conditioner Installed
The Aircommand Ibis MK4 rooftop air conditioner has been designed for the Australian caravan and RV industry. With an even lower profile than its predecessor and increased capacity of more than 10%, it is designed in Australia for Australia's harsh conditions. Aircommand has also made the MK4 whisper quiet. The MK4 can also be operated by remote control or via electronic touch-pad controls.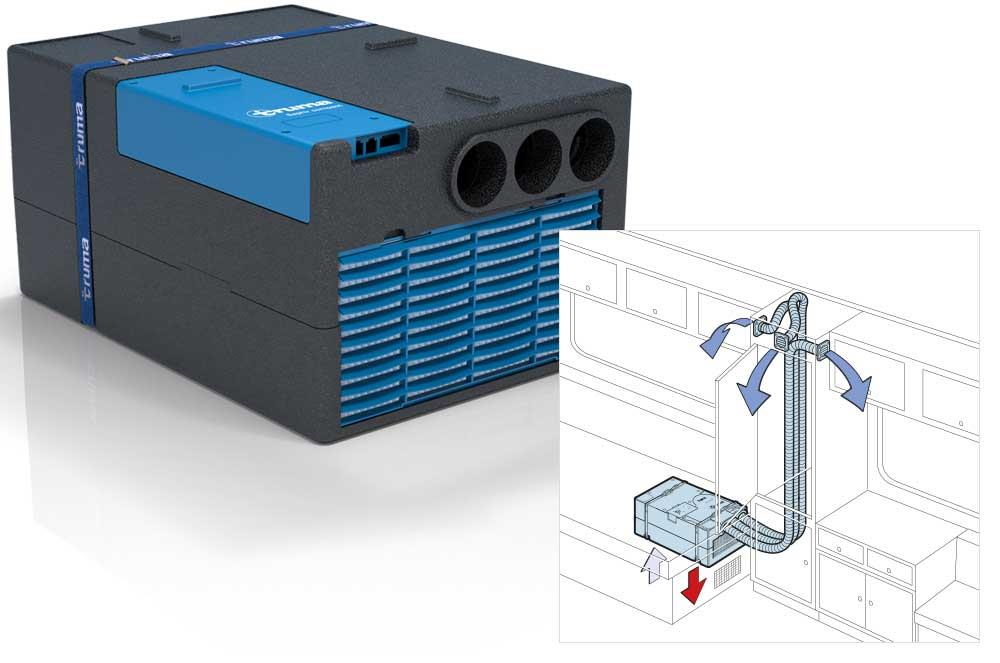 Ducted Air Conditioner Installed
Truma Saphir comfort RC is a powerful storage compartment air conditioning system that cools very quickly and efficiently. In cooling mode, the Truma Saphir also dehumidifies and cleans the air with the integrated fluff and particle filters. Thanks to the reversible cooling circulation system it can also be used as a heater with heat pump. With a heat output of 1700W, the appliance generates pleasant warmth. The storage compartment air conditioning system can be adjusted by remote control or on the digital CP plus control panel. If, in addition to the air conditioner, you also have a Truma Combi heater in your vehicle, you can use automatic climate control.