Extra Battery Installed
A great idea when you are looking to do large amounts of caravanning while not connected to 240V power (freedom caravanning) and need the peace of mind that having an extra battery installed can provide you with. We fit Absorbed Glass Matt (AGM) 100 amp or 120 amp batteries ideal for RV's and are installed with heavy duty wiring in a marine grade battery box.
100amp
Price: $695.00
120amp
Price: $745.00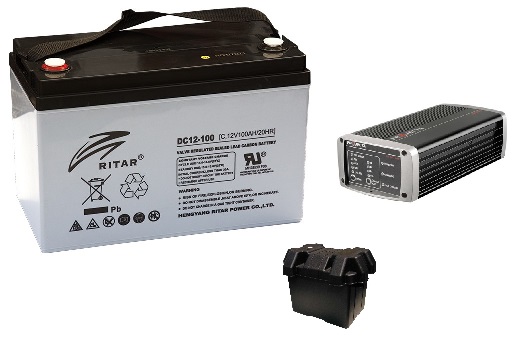 Battery / Power Pack Upgrade Installed
Some older used RV's still run a 240 - 12 volt Transformer. If you want to stay away from a power point this is a must-have item allowing you to enjoy freedom caravanning. We offer packs including 100 or 120amp AGM batteries to store the 12V power and a heavy duty 7 stage / 15 or 25 amp intelligent battery charger to charge the battery while connected to a 240V power source. Price includes full installation.
100Ah with 15Ah Charger
Price: $995.00
120Ah with 15Ah Charger
Price: $1,050.00
120Ah with 25Ah Charger
Price: $1,170.00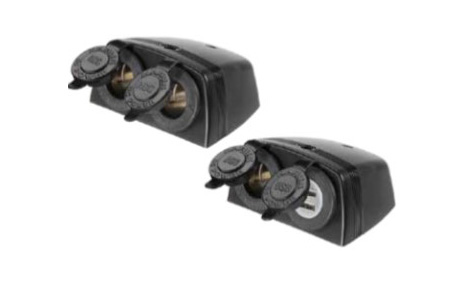 12V Accessory Sockets installed
A great way to take advantage of the 12V power throughout your caravan is to install 12V Accessory Sockets in areas where you might want to charge a phone, run a 12V TV or even an outdoor fridge/freezer. Features dustproof covers and stylish surface mount plastic housing. Moulded housing allows fitment to interior or exterior panels for easy installation. Amperage rating 20A at 12V per accessory socket & 2.5A at 5V per USB.
Twin Accessory Sockets Installed
Price: $195.00
Accessory & USB Sockets Installed
Price: $225.00