300W Roof Kit
Enjoy the best of what Freedom Caravanning can offer by staying off powered sites longer with this huge 300W Quality Roof Solar Panel Installation. Included is a large 30 Amp Digital Readout Solar Regulator with enough capacity to add another panel down the track. Professionally wired to your existing battery system with wires out of sight!
150W Roof Kit
For when you want the benefits that a solar panel installation can offer with your Freedom Caravanning but don't need a big system and don't want the hassle or risk of setting up a portable system. Take advantage of our Solar Starters Roof Kit which includes the big 30 Amp regulator on our larger packages giving you the opportunity to add another panel or two down the track.
Extra Panel
Looking to get more power out of your solar panel installation? Why not add an extra 150W Quality Solar Panel to your existing setup. We will mount the panel in available spare space on your roof and utilise your existing system.
Portable Solar
A budget-friendly solution to charging your battery system while you're freedom caravanning is the 140W Portable Solar Folding Kit. Including a built-in MPPT (Max Power Point Tracking) solar regulator which dramatically improves the output of the panels and connections you will be able to simply place the solar panel in the direction of the sunlight and plug in the lead, easy!
Extra Battery
A great idea when you are looking to do large amounts of caravanning while not connected to 240V power (freedom caravanning) and need the peace of mind that having an extra battery installed can provide you with. This is an Absorbed Glass Matt (AGM) 100 amp battery ideal for RV's and is installed with heavy duty wiring in a marine grade battery box.
Battery Pack
A must-have item allowing you to enjoy freedom caravanning is the battery pack. In this pack is a 100 amp AGM battery to store the 12V power and a heavy duty 20+ amp battery charger to charge the battery while connected to a 240V power source. This is fully installed to your RV in a marine grade battery box along with heavy duty battery cables.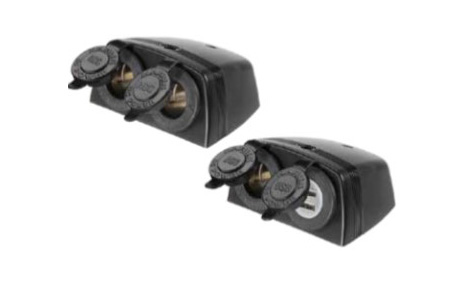 12V Accessory Sockets
A great way to take advantage of the 12V power throughout your caravan is to install 12V Accessory Sockets in areas where you might want to charge a phone, run a 12V TV or even an outdoor fridge/freezer. Features dustproof covers and stylish surface mount plastic housing. Moulded housing allows fitment to interior or exterior panels for easy installation. Amperage rating 20A at 12V per accessory socket & 2.5A at 5V per USB.
Twin Accessory Sockets
Price: $195.00
Accessory & USB Sockets
Price: $225.00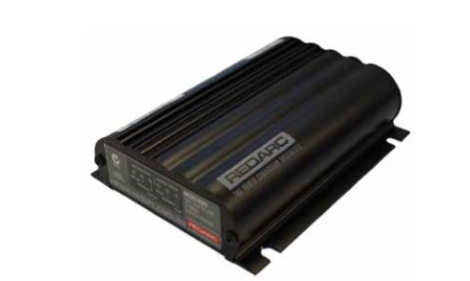 DCDC Charger
Most modern tow vehicles have smart alternators which will not correctly or fully charge the caravan battery. Factor in voltage drop across such a long distance and you begin to realise why a DCDC charger in your caravan is needed. We have plenty of options available so that you can choose the right product for your installation.
Ctek 20 Amp (In-Van)
Price: $795.00
Redarc 20 Amp (In-Van)
Price: $895.00
Redarc 20 Amp (In-Car)
Price: $1,095.00
Intervolt 25 Amp (In-Van)
Price: $945.00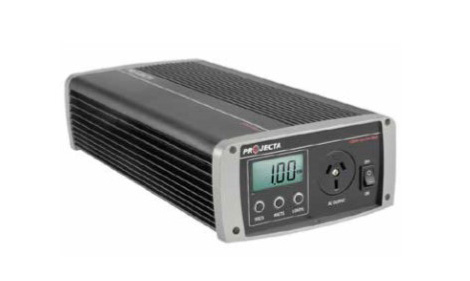 Inverters
Great for when you are freedom caravanning and need to power 240V equipment such as laptops, washing machines, phone chargers, satellite receivers and more. We offer two popular models so we can provide you with the ideal inverter for powering all your electrical needs that require ultra-clean power. Inverter will be installed in close proximity to battery.
600W Inverter
Price: $795.00
1000W Inverter
Price: $1,095.00
OPT. Wire to Power Point
Price: $595.00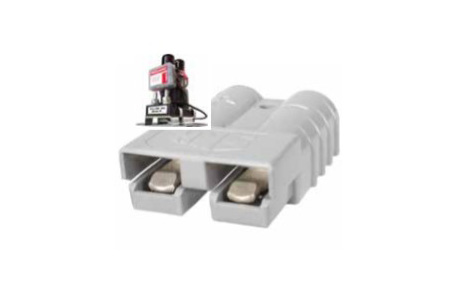 Anderson Plug (isolated)
Our 50 Amp Anderson plugs are wired with 8 B&S insulated cable to ensure sufficient power supply to your caravans battery system allowing you to charge while driving. For peace of mind, a quality REDARC Battery Isolator device is installed in the tow vehicle to ensure you don't excessively discharge the tow vehicles battery system.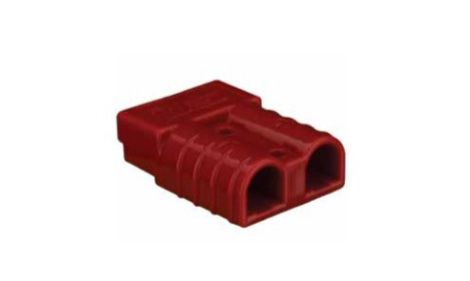 AL-KO ESC Hot Wiring
As the Al-KO Electronic Stability Control device requires a constant power source it receives its power from the tow vehicle. This ESC Anderson Plug is a special red coloured 50amp Anderson plug that is easily identifiable and doesn't plug into the standard grey Anderson plugs. If you have a 12 pin plug instead you can wire the power cables into it - ask us how.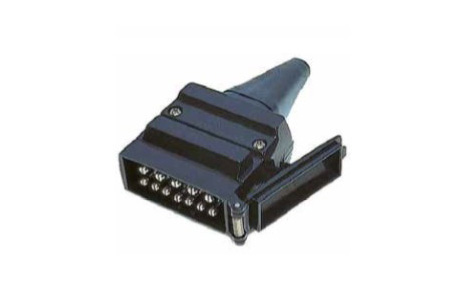 12 Pin Trailer Wiring
Today's caravans and camper trailers are using more power than ever and have loads of new technology for convenience and safety. To deal with the growing power demands manufacturers are now using 12 Pin Trailer Plugs as it can fit much larger cables as used in the Anderson plug all which using the one plug. Each 12 Pin Plug varies a little due to differing requirements.
Franklin / Goldstream
Price: $795.00
Jurgens
Price: $695.00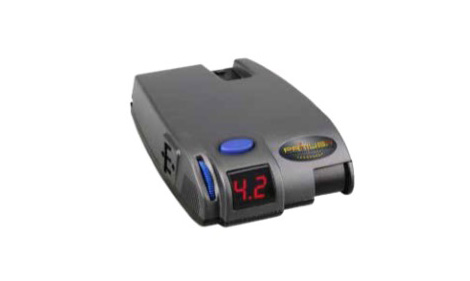 Primus IQ Brake Cont.
The electronic brake controller is an important device that must be installed to your tow vehicle when towing an RV over 750kgs that is installed with electric brakes. The Tekonsha Primus IQ Brake Controller is a Fully Proportional Electronic Braking System that is simple to operate for a stress-free operation.
Tow Pro Brake Cont.
The Tow-Pro Elite is an electric trailer brake controller designed to require minimal dash space and be simple to install and operate. The TowPro Elite offers selectable Automatic or User Controlled trailer braking modes allowing the user to choose the braking style depending on the road or terrain conditions, vehicle type, or driver preference. The Tow-Pro Elite features Active Calibration which constantly monitors the direction of travel.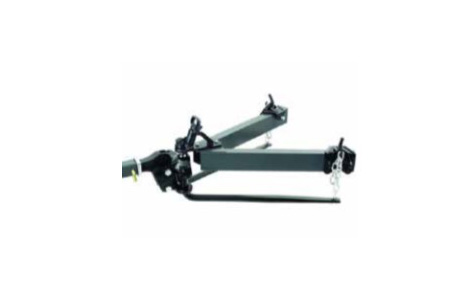 Pro Series Dist. Hitch
Towing without a Weight Distribution System can cause unnerving trailer sway, reduced steering and braking responsiveness, less traction and misaligned head lamps. When using a Weight Distribution System, the ball weight remains the same, however the load is evenly distributed through the vehicle's chassis to all four wheels. Price includes fitting & training.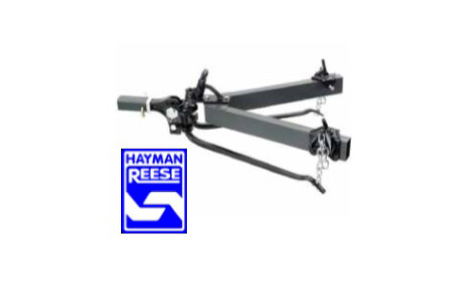 Hayman Reese Hitch
Towing without a Weight Distribution System can cause unnerving trailer sway, reduced steering and braking responsiveness, less traction and misaligned head lamps. When using a Weight Distribution System, the ball weight remains the same, however the load is evenly distributed through the vehicle's chassis to all four wheels. Price includes fitting & training.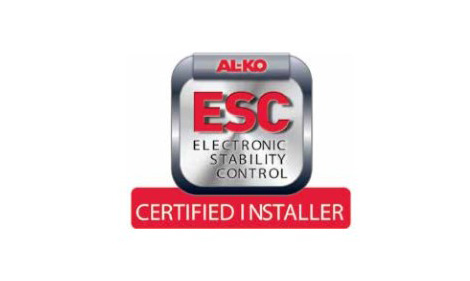 ESC - New Caravan
Kratzmann Caravans are fully accredited and have professionally trained installers to fit the latest in towing safety technology to your caravan in our state of the art facilities. You will require a power supply from your car that is not included in this installation price. If you want real stability and control fit AL-KO ESC today.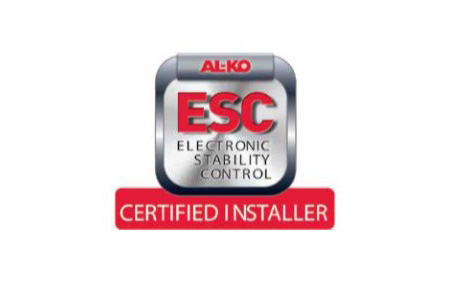 ESC - Used Caravan
Kratzmann Caravans are fully accredited and have professionally trained installers to fit the latest in towing safety technology to your caravan in our state of the art facilities. You will require a power supply from your car that is not included in this installation price. If you want real stability and control fit AL-KO ESC today. Please note this price includes a service to your caravan.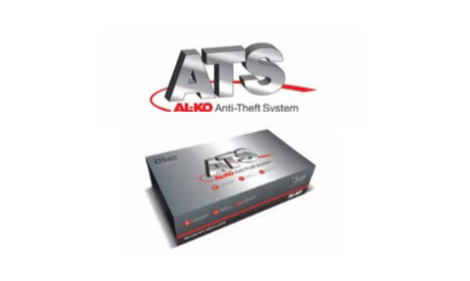 AL-KO ATS
ATS from Alko is a new way to track and log the movements of your caravan. Features like real-time tracking will help in the recovery of your stolen caravan, Geo fence will alert you that it has moved from where you left it. ATS also logs all the tracking data to allow you to know how far the van has driven as well as a handy service reminder alert if you want it.
Reverse Camera Kits
Our systems are supplied with quality Sony Lens cameras, Aviation cables and fittings, bungy at the hitch for hassle-free hook up and always active so you can use it as rear vision (not just reverse). Two Cameras gives you the ability to see what traffic is approaching from behind and with the push of a button, what's directly behind the van.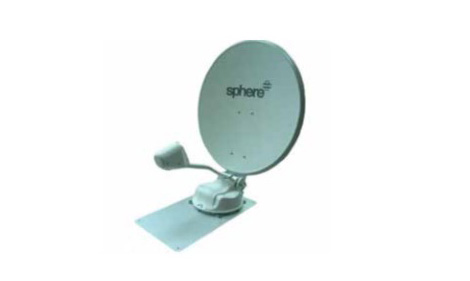 Sphere Auto Satellite
The Sphere Automatic Satellite System is fully automatic in every way. Turn the power on, press the SEARCH button and the system will deploy from its park position and locate the satellite generally with about 4 minutes. The dish reflector is 85cm and offers Australia wide reception although the Northwestern region of WA is challenging for any system to lock on. However, providing weather conditions are OK then the Sphere will lock on.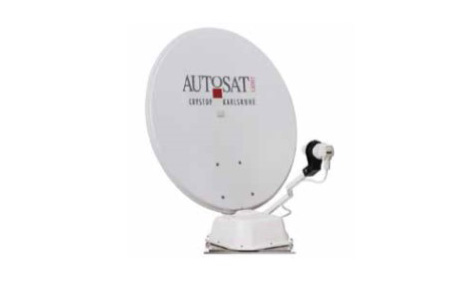 AutoSat Auto Satellite
Top of the range German designed and made Automatic satellite tv system for caravans and motorhomes. Every component inside the gearbox is made in Germany and of the highest quality. The gearbox is made from Bosch components. If you are traveling in the rough and remote conditions of Australia then this is without a doubt the most reliable and high-quality system to choose. With the Intellisat Autosat 2S you will invest in a reliable quality product made in Germany out of lightweight rust-free materials which are guaranteed to last. The 85cm high gain dish will guarantee reception in areas others can only dream of.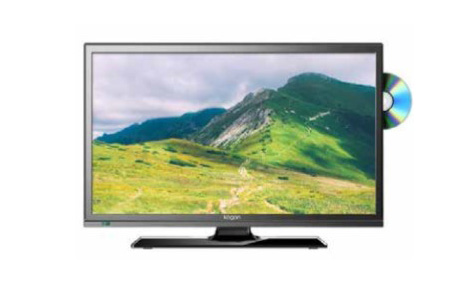 12V LED TV
Love watching TV & DVD's? You're not alone! This TV is feature packed with full HD resolution, built-in DVD player, LED energy saving technology, built-in PVR to record TV on a USB, electronic programme guide and HDMI input. Most importantly it can be run directly from 12 Volt power which makes it absolutely perfect for freedom caravanning.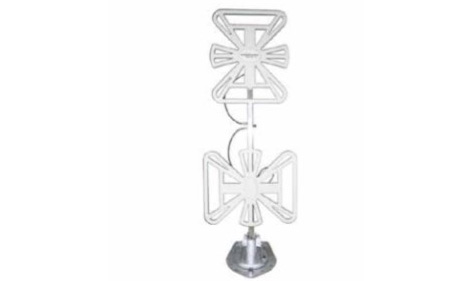 Winegard HV
The latest in digital tv antennas is the Winegard Sensar HV. This Digital TV antenna is permanently attached to your Caravan or Motorhome roof. It winds-up and rotates manually from inside your RV. The advantage of this model over the SenSar III is that it collects vertical and horizontal signals that cover all Australian Transmitter styles.reduce reception dead spots.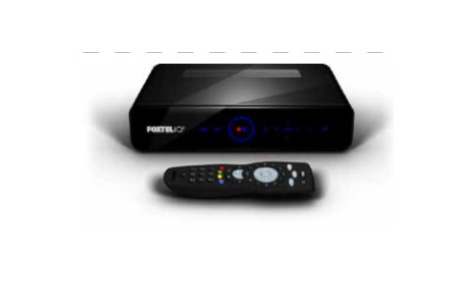 Satellite Installation Options
There are a few options available for your satellite installation that you can take advantage of and get the most out of your satellite. FOXTEL OPTION: If you have a Foxtel or Austar satellite box at home we can option the automatic dish on your caravan roof to incorporate these devices into the system. SECOND TV HOOK UP: If you have a second TV in the van you would like to have the satellite connected to. IGNITION WIRE CONNECTION: If you want to connect the satellites automatic fold-down function to your tow vehicles ignition.
Ignition Wire Connection
Price: $195.00
Foxtel Option
Price: $195.00
Second TV Hook Up
Price: $225.00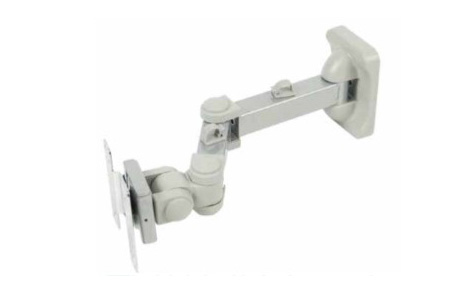 TV Wall Mount
As space in your home away from home is valuable it is a great idea to get the TV off the benchtop and place it on the wall. With this quality TV Wall Mount unit you can quickly and easily remove the TV from the mount by loosening the locking screw and lifting the TV out. Featuring a 4 point mechanism you have the flexibility to pivot the TV into a position that is comfortable.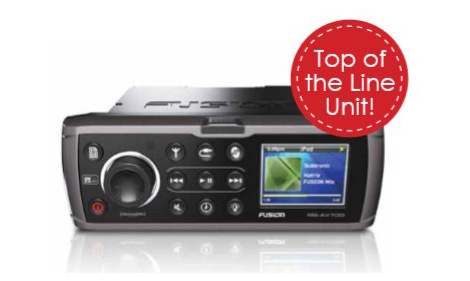 Fusion Stereo
The 700 Series Entertainment System is the culmination of FUSION's engineering and design brilliance, resulting in a product with superior sound quality, controls and features never seen before. The MS-AV700i represents the perfect mix of innovation, functionality and ease of use, driven by feedback from the marketplace.
Premium Walls
As the name suggests these custom made walls are one of the best with the ultimate in design and functionality. Utilising the latest in lightweight materials and including all of the best features such as full length zips on all doors and windows so you can make your outdoor area a private or open as you like. You will absolutely love relaxing outside with this set up!
Deluxe Walls Package
The Deluxe Walls Package has been a huge seller since we offered it to our customers well over a decade ago and it is still just as popular. With the items that count such as an Anti Flap Kit, 1x Curved Roof Rafter, 2x Doors and 3-4 Windows depending on size, you will find comfort in this tried and tested Deluxe Awning Walls Package. Available in Striped Canvas Walls Only.
Kakadu Annexe
For the absolute best in camper trailer vinyl annexes including: Hook on walls + 8' wide + Zip Roll-up in front and back wall + Heavy Duty PVC Mesh Windows + Full length window in long wall with split window flap + Zip roll-up window flaps + Windbreak + Mudflaps + Awning hand rolls and stores inside zippered bag + Bag is stored on side of camper + Power coated adjustable aluminium poles + Storm tabs on awning with guy ropes and pegs.
Fiamma Awning Walls
When you have the lightweight Fiamma Awning installed you have to match it with an equally lightweight awning walls package that includes: Vinyl Walls with contrasting colour window flaps + 8' Wide +1 Zip roll-up door in front wall + 3x Windows + Flyscreens to windows + Windbreak + Mudflaps + Riser arm flaps + Walls velcro to roof + Wall pegs.
Anti - Flap Kit
The Anti-Flap Kit was designed in Australia to satisfy specific customer needs. Adding Walls to Roll Out awnings in a quick and easy manner which results in a wind and waterproof seal between the edge of the roof fabric and the wall. This had never been achieved before and has revolutionised the way caravanners and motorhomers with roll-out awnings enjoy the outside areas of their RV.
Curved Roof Rafter
Curved Roof Rafters are used to keep the vinyl roof from sagging, ensuring 100% water run-off, as well as keeping the fabric tight and reducing wind flap. Best results are achieved when used in conjunction with our Anti Flap Kit. The Curved Roof Rafter was introduced into our range of products to help overcome two common problems experienced by our customers: 1. Wind flap 2. Water pooling.
Extend-A-Porch
When you a looking to maximise the available entertaining area of your awning walls a great option to add is the Extend-A-Porch. This Extend-A-Porch provides you with a fly over the roof that attaches to your existing anti-flap kit to give you more roof space and then has two poles and guy ropes for tensioning & setup.
Extend-A-Room
When you a looking to maximise the available entertaining and secure area of your awning walls a great option to add is the Extend-A-Room. This Extend-A-Room provides you with a fly over roof and walls that attach to your existing anti-flap kit to give you more roof space and secure area to keep your items out of sight.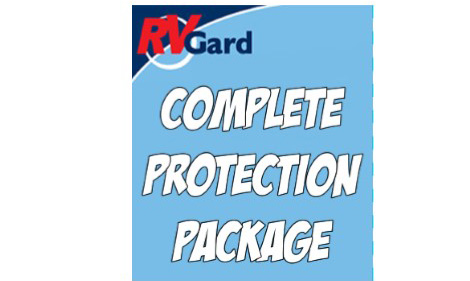 FULL Protection
To receive the best value and to ensure the ultimate protection for your caravan, pop top, camper trailer or RV ensure you get RVGards Full Protection Package. Receive the exterior paint protection treatment giving you a glass-like coating to protect from the harsh Australian elements along with the interior protection handy for those accidental spills and much more.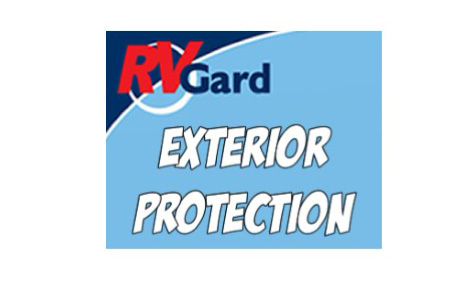 Exterior Pack
Protect the exterior of your new caravan, pop top, camper trailer or RV today with RVGard to keep your investment looking new for years to come. The once only exterior protection adds a glass-like finish to the paintwork to protect against stains and paint damage caused by bird/bat droppings, fading, loss of gloss, and paint oxidation.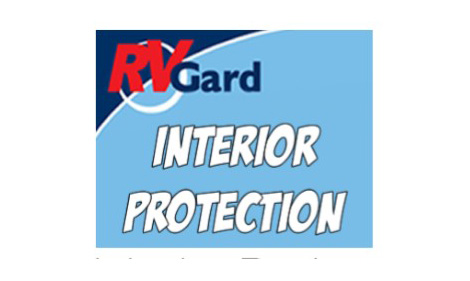 Interior Pack
Protect the interior of your new RV today with RVGard as you never know when one of those "accidents" can happen. The interior protection adds an invisible coating that is non-toxic to protect against stains on fabric, vinyl and leather surfaces caused by food and drinks; it also prevents fading of all interior surfaces by the sun.
Weber & Sink
A great addition to any modern caravan these days is an external kitchen and with this dual purpose slide out kitchen featuring the ever popular Weber Baby Q along with a built-in Dometic sink with an integrated Flickmixer tap you will be the envy of everyone when you set up and start the barbeque on your next holiday adventure.
Weber & Oven
The pinnacle of our external slide out kitchen range is definitely the Weber & Oven Combination Slide Out unit. Featuring the ever popular Weber Baby Q along side a Companion Gas Camping Over with 2 Burner Gas Cooktop you are sure to cook up a storm in this versatile external kitchen. Make the ultimate kitchen and package this with the drawer fridge plus the sink & bench, you'll love it!
Sink & Bench
An excellent option when you are looking to add loads of extra bench space. Includes a sink with cold water for extra convenience.
Weber BBQ
Want to have the convenience of a slide out Weber BBQ but don't need much more...This is the slide out for you!
Drawer Fridge
A handy addition to any RV is our Slide Out Drawer Fridge & Storage Compartment for those cold drinks and snacks without going inside!
Sliding Drawer
A Sliding Storage Drawer gives you great storage ability as you can easily pull out the drawer and access all your items without searching!
Kratzmann Box
This would have to be our best tool box yet with its striking design through to its excellent practicality. On the exterior, the box is powder coated black and with a colour powder coated firewood rack with laser cut Kratzmann emblems. Inside you will find not one but two slide outs; the built-in 240V Generator slide out and a Waeco CFX50 12V Fridge slide out... We did say this was our best didn't we! Opening Required: 2100 L x 580 W x 850 D (mm)
Storage Box
You will not be short of external storage once you install this amazing drawbar tool box. Includes a generator door for easy access! Opening Req: 500 L x 1650 W x 750 D (mm)
Rear Toolboxes
A stylish and practical option to maximise storage on the bumper bar. This price is for a pair installed to the bumper bar. Opening Req: 520 L x 250 W x 400 D (mm).
Diesel Heating
Diesel heating is a cost-effective way to heat your van. The ability to heat your van away from 240v power can be crucial during colder weather. Adjustable temperature controls, one button operation and quieter than a recycle air conditioner mean you can use it even in a caravan park for a quieter nights sleep.
Roof Air Con
The Aircommand Ibis MK3 rooftop air conditioner has been designed for the Australian caravan and RV industry. With an even lower profile than its predecessor and increased capacity of more than 10%, it is designed in Australia for AustraliaÆs harsh conditions. Aircommand has also made the MK3 whisper quiet, operating a full 8dB quieter on high speed than the earlier Ibis. The MK3 can also be operated by remote control or via electronic touchpad controls.
Ducted Air Con
The Sandpiper is a compact, lightweight ducted unit ideal for small caravans or camper trailers. The condenser unit can be installed anywhere in the van as it has underfloor vents and three duct points to direct the airflow in your van or trailer. It provides 2.2kW of cooling capacity and 1.8kw of reverse cycle heating. The Sandpiper is a fully electronic climate control model with a touchpad and remote control.
Split System Air Con
The Heron Q is a compact, efficient reverse cycle split system air conditioner that allows great flexibility of installation. It is composed of an evaporator (air handler) which is installed in a cupboard or overhead locker and a separate condenser that is usually fitted in a wardrobe.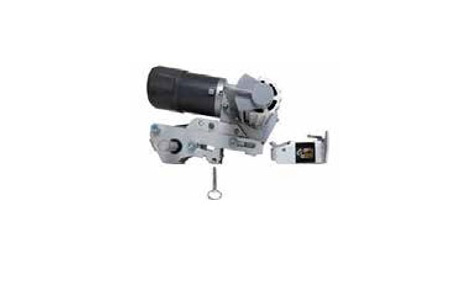 Purpleline E-Go QuicKEY Movers
E-Go QuicKEY is an ultra-powerful mover that has been designed and engineered to mount to a quick release bracket. E-Go QuicKEY has been specifically designed for caravans and camper trailers, whose owner likes to go off-road and/or travel light - they want a mover but do not want it permanently attached. Once the E-Go QuicKEY is fitted you can control the movement of your RV via a remote control, making hitching and de-hitching simple and allowing precise manoeuvring in tight spaces at the touch of a button. This reduces the risk of damage to the RV and tow vehicle by taking the stress out of these highly demanding tasks. The E-Go QuicKEY power mover can quickly be removed when not in use to ensure that maximum ground clearance is maintained, the motors do not become damaged, to save weight whilst in transit and so that it can be stored away to prevent theft.